Hello everyone,
This week in our maths sessions, we will be looking at 3D shapes.
Some of this week will be a recap of some vocabulary you already know like faces, edges and vertices. We will also be looking at naming those shapes we already know. Look at the shapes below. Can you tell me how many faces, edges and vertices some of these have?
However after this recap, we will actually be BUILDING our own 3D shapes using modelling materials.  This is going to be a great week of hands on maths.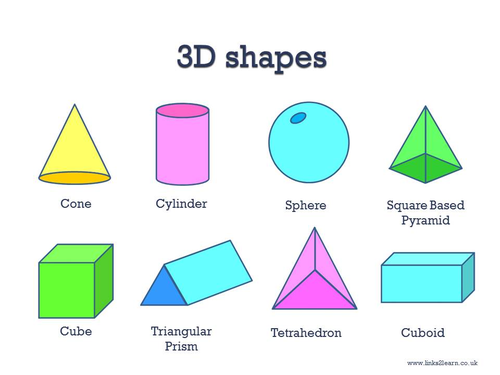 As always, we are really trying to learn those 8x tables.
2 x 8 = 16
3 x 8 = 24
4 x 8 = 32